Home Portrait Illustration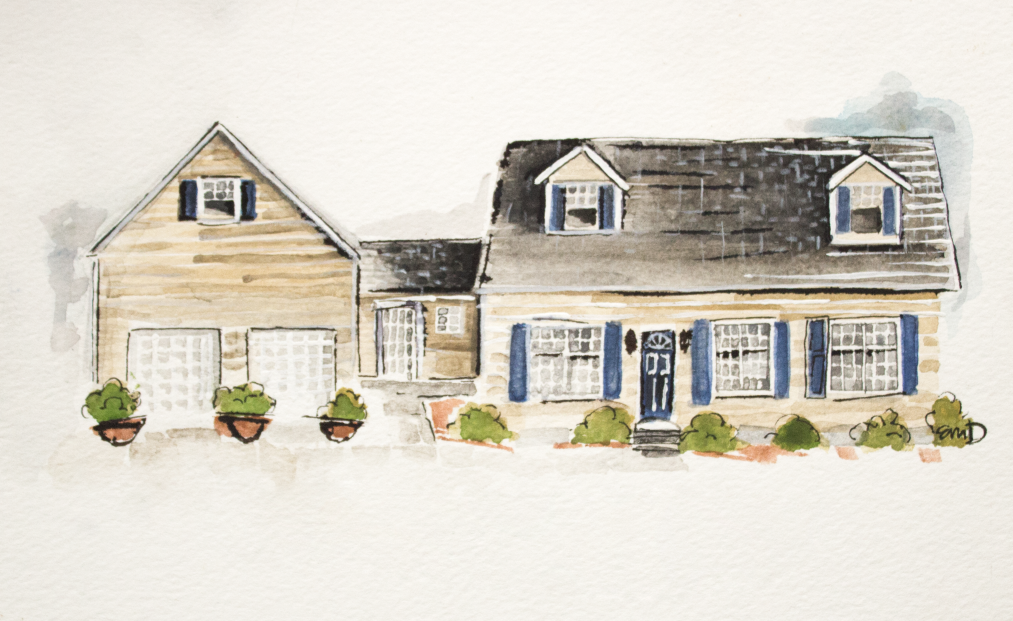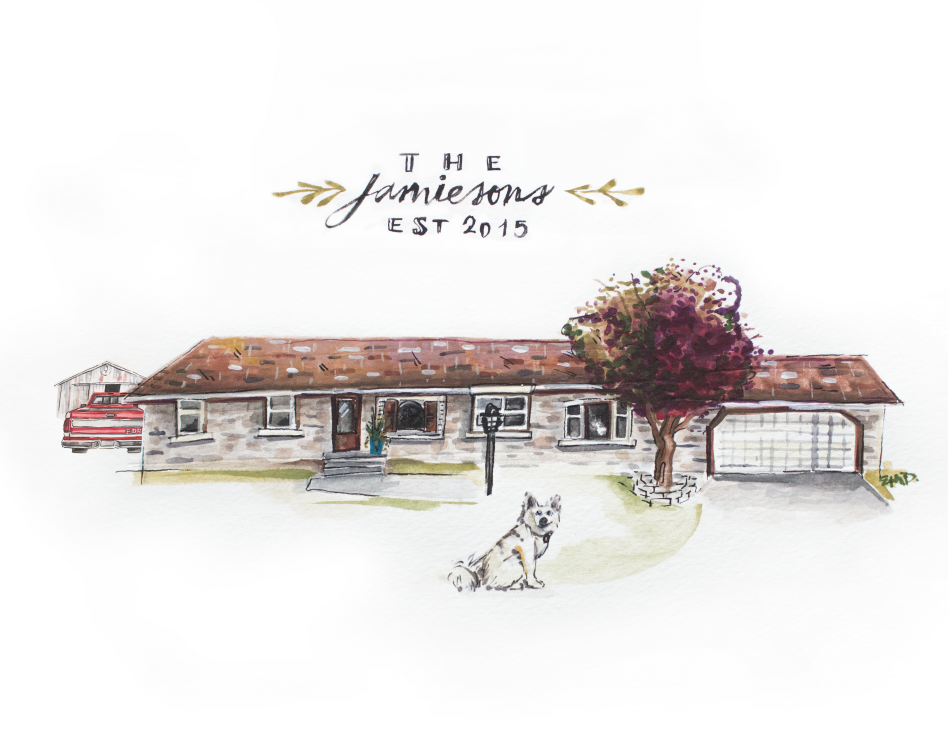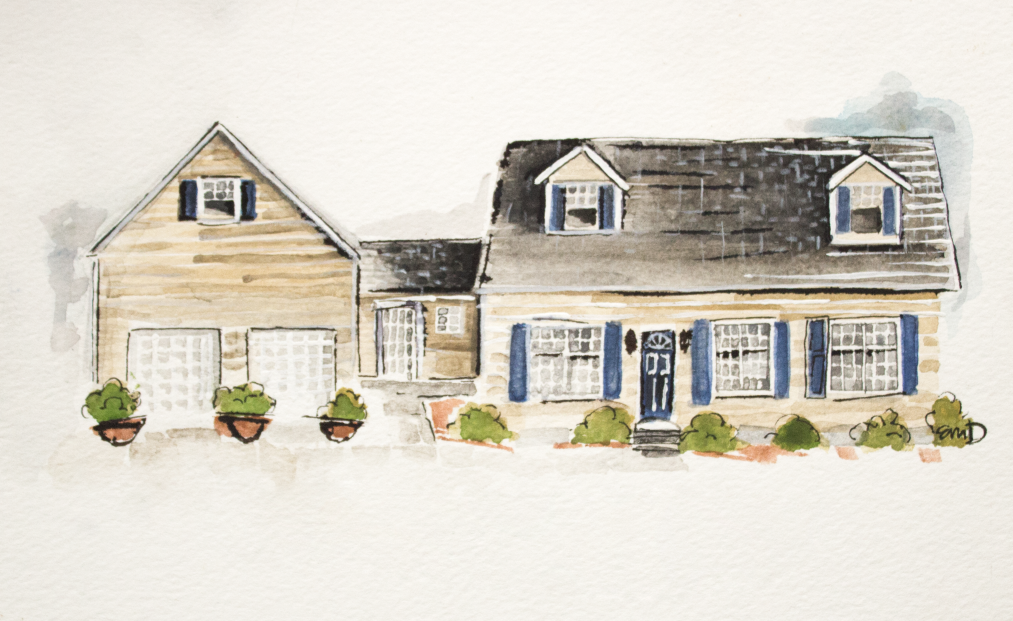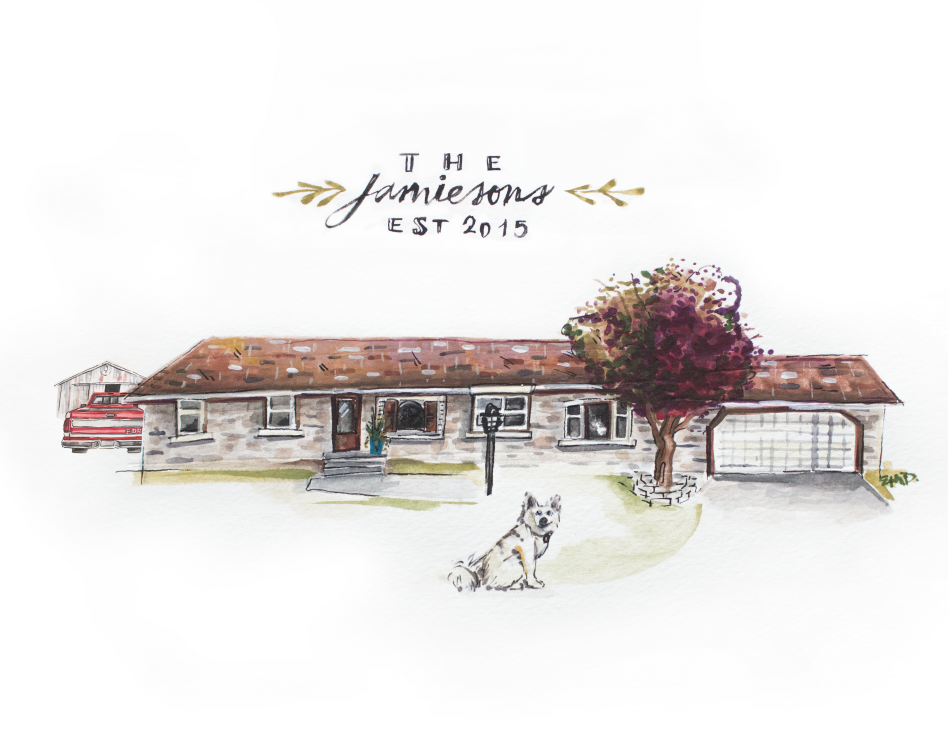 Home Portrait Illustration
Based on a photo of your home, each portrait is drawn by West 5th owner, Emily Deisler. The houses are traced in pencil, color is added through watercolor painting, and finished off with accent pen and ink. This process captures a fun and whimsical illustration of your home.
THE DESIGN PROCESS
First, select your print size in the shop. We offer 11"x14" or 12"x16".

During checkout you will fill out the information you'd like to include at the bottom of the print. Address, family name, dates... you name it. We can accommodate up to two lines of text. Please specify if you have a desired font style - print or script.

Once your order is complete, send an email that includes photos of the house. A front view of your home (or business!) is required. (west5thcreative@gmail.com)

After the drawing is complete, we'll email you a PDF proof to make sure all text is approved.

Once approved, we print and ship to you! Printed on 80 lb matte fine art paper.

Notecards and additional prints are available upon request, just shoot me an email for a printing quote (west5thcreative@gmail.com).
* Please allow up to two weeks to receive your proof. Print will ship 1 to 3 days after proof is approved.
* Contact us if you have any special requests, we also have large format printing available.
Check out more about this process on the blog.